I received these at a perfect time. I attended a clown conference this last weekend and was able to take Plugfones with me. I have some trouble sleeping in strange places. It is also more difficult when sharing a space with others because you're not used to their habits and noises.
I received a pair of Plugfones to review and they made sleeping in a strange place a little easier.
These are nifty little earphones that are a crossbreed of earplugs and earbuds. The block outside noise while allowing you to listen to music or what ever audio file you want to hear.
I received the Performer Series, but they offer an array of styles for everything from on-the-job, riding a motorcycle, working out, doing yard work and more.
Plugfones limit outside noises that can not only distract but can damage your hearing. They have a 25 dB noise reduction rating.
Plugfones have a standard 3.5 mm audio jack and a built-in speaker so they'll work with your phone, device or mp3 player. The pack also includes a set of silicone earplugs and a set of foam earplug tips that are easily interchangeable.
The Performer Series, like I received, are great for working out at the gym and can help block noise so you can stay focused. They are also great for sleeping. I was able to get to sleep in a strange city where there were unfamiliar sounds, the noise of other hotel guests and the noises from others in the room.
I was pleasantly surprised to find they didn't hurt my ear when laying down. In fact they are super comfortable and lightweight no matter what I am doing.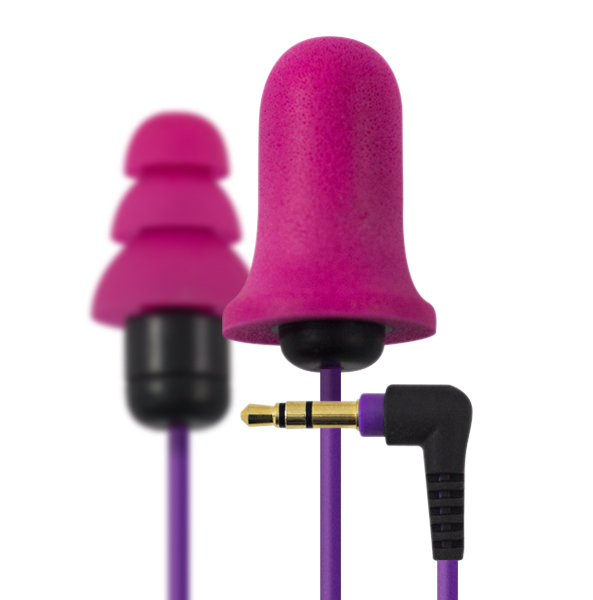 You can find out more information about the earplugs with music and find the right pair of Plugfones for you over on their website.
~*~*~*~*~*~*~*~*~*~*~*~*~
Disclosure:
I received the item mentioned above for the purpose of review. The opinions expressed are 100% my own based on my usage of the product. You opinion and experience may differ. This post may contain affiliate links which simply means if you click my links and decide to purchase, I may make a small commission, which in turn helps me and my family.